Who we are
Here's the deal, at Multiply, we care about one thing more than anything else—multiplying God's love for all through us. Multiply Christian Church is a growing family of individuals who've found hope in Jesus, and simply want as many people as possible to experience that exact same freedom.
Where we come from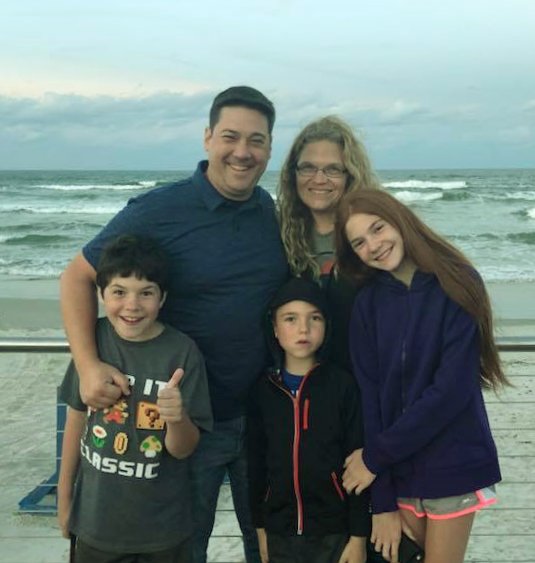 Early in 2019, led by Ben & Jody Abbott, a small group of families began to imagine a church that was truly welcoming to everyone with a goal to make God the priority in their lives. Two important verses of scripture, beyond the great commission, informed and motivated their efforts: John 14:25 & Revelation 7:9.
In the Gospel book of John, Jesus is recorded exclaiming, "Very truly I tell you, unless a kernel of wheat falls to the ground and dies, it remains only a single seed. But if it dies, it produces many seeds."
For us, Havendale Christian Church was that seed. In December of 2018, the members of Havendale Christian Church voted to close and donate everything they had to help us launch a new work: Multiply Christian Church. Following God's lead, HCC's generosity has provided more than a building—they're giving us the chance to produce "a plentiful harvest of new lives."
In the biblical book of Revelation the Apostle John describes Heaven as a place where everyone has a seat at the table regardless of personal history, family background, ethnicity, or economic well-being; a place where "every nation and tribe and people and language" gather and worship before the throne.
That's why we're designing our gatherings to reflect the multi-ethnic, economically-diverse truth of Heaven.
What we're about
What's the bottom line? We are committed to planting God's Word to multiply God's love. As we move forward as a church family, inclusion and belonging is at the center of who we are as followers of Christ. We hope to officially launch this vision, as Multiply Christian Church, February 02, 2020
What this means for you
Wherever you're at in your faith journey, we're saving a seat at the table for you. You're always welcome at Multiply Christian Church.